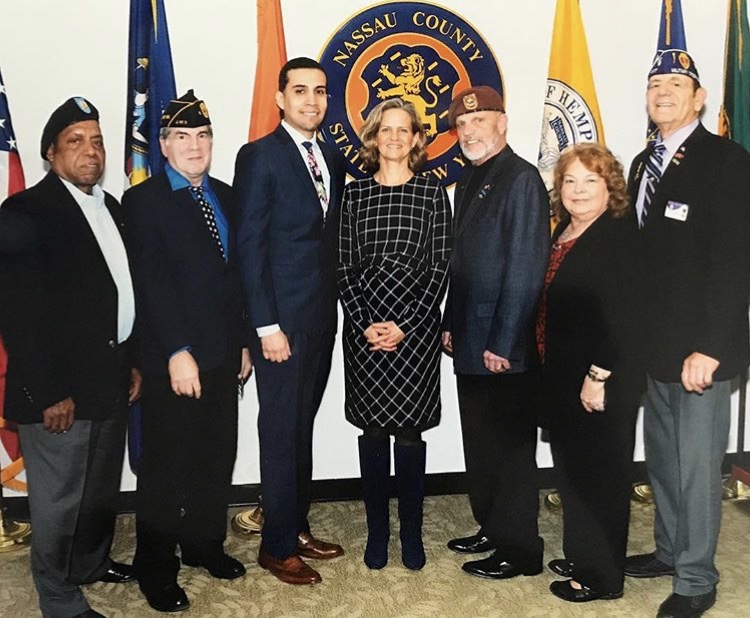 Semper4Veterans is a 501(c)3 non profit organization founded by the vision of Carlos Espinoza. An Honorable Discharged U.S. Marine, service connected disabled veteran, American Legion post 962 member, who served during the Gulf War Era, and is the recipient of the Nassau County Distinguished Service Veterans Award.
Semper4Veterans MISSION is to provide assistance for Long Island Veterans, Military Families in need of urgent rental assistance, urgent utility bill payments, transportation fees, employment, referrals, food, clothing, and any other necessary livable expenses.
Semper4Veterans VISION is to have a Long Island Community where Veterans, and Military Families in need are immediately provided with the benefits they have earned, and enhance the quality of life for the Veteran in need.
Semper4Veterans board is made up of Honorably Discharged Veterans that served during the Gulf War Era, Operation Iraqui Freedom, and Afghanistan tours of duty as well as civilians. Together we are unified in our vision to work collaboratively with partnering nonprofit organizations, local government, parks, and volunteers to assist our local Veterans and Military Families in need.
Since 2009, we have partnered with Nassau County Veterans Service agency, Nassau County Parks, and other Long Island agencies to help our local Veterans, Military Families in need. The strength of our veterans comes from the strength of their families, and Semper4Veterans is committed to assisting those families in need. Working together we can feed, clothed, reach out and help more Veterans on Long Island, NY.
Semper4Veterans wants to let veterans and their families know we are always here to assist them in time of need.
" Supporting the troops means paying attention to their needs both in the field and at home. It means understanding their lives both as warriors fighting for our nation, and as husbands and wives, parents, brothers, and sisters, sons and daughters struggling to take care of their families."
Senator John Kerry